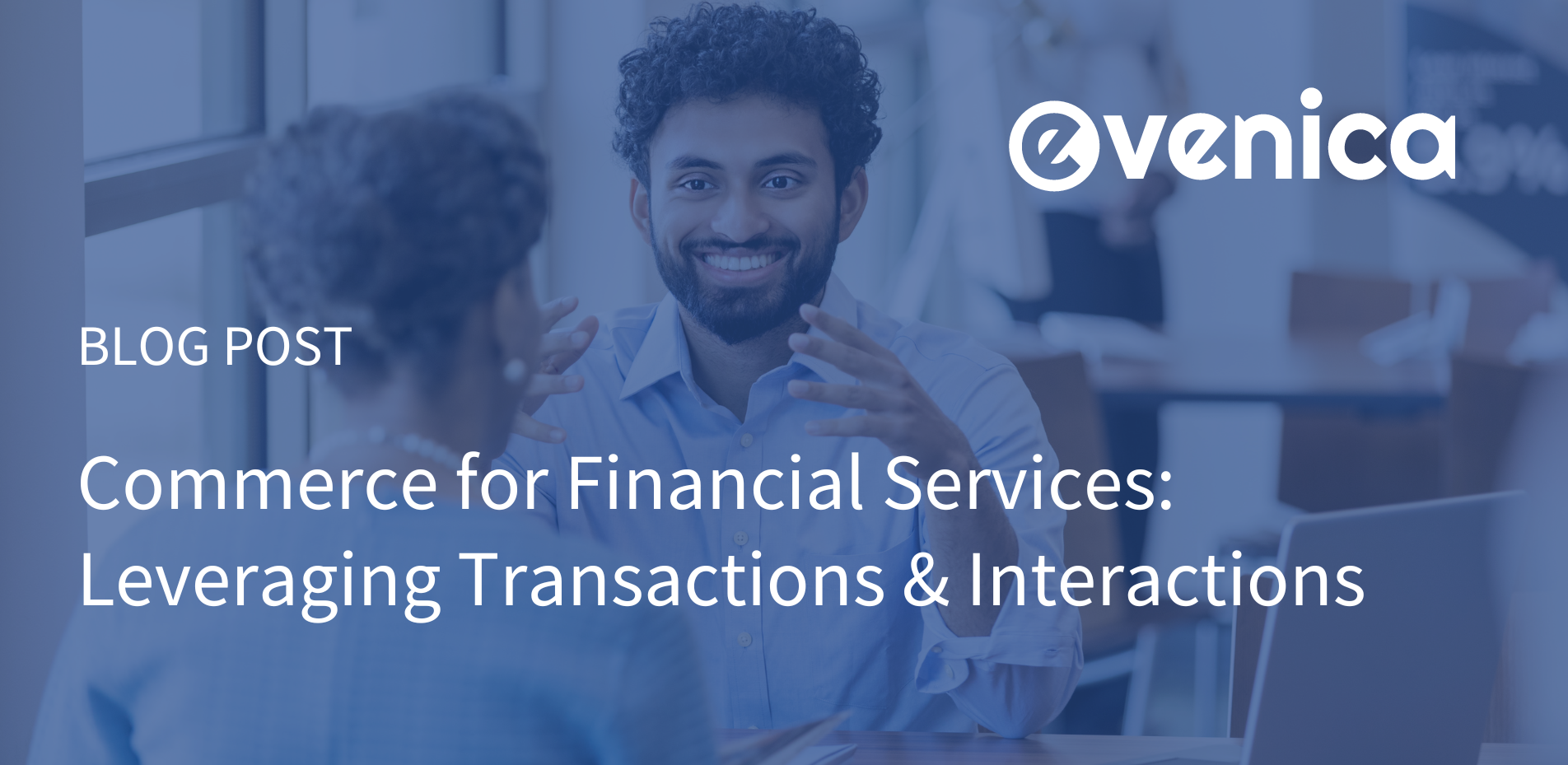 Many years ago, people used to have to physically visit their banks, accountants, and other financial service providers for everything from routine transactions to invoice payments and mortgage approvals, and almost every process involved paper. However, as technology continues to advance and commercial activity of all kinds moves online, financial services providers are faced with the necessity of digitizing their operations to provide customers with a modernized experience.
Indeed, customers are now demanding sophisticated digital experiences from their banks and financial institutions, with almost half of customers saying they would switch banks if offered a better mobile app. This means that digital capabilities and user experience are now core elements of a financial service provider's offering and should be prioritized accordingly.
Given this reality, it is important for financial services providers to be thoughtful and strategic about the technology they are using to support their customer experiences. Not only do commerce solutions have to be reliable and robust, they must support innovation and accommodate new ideas. For this reason, we recommend Microsoft's Cloud for Financial Services solution coupled with Dynamics 365 Commerce, which offers financial services providers many different options on one of the most reliable technology stacks on the planet.
Close Customer Contact
Matthew was sitting in bed, scrolling through Instagram, when a push notification appeared in the top of his screen. It was from his bank.

<It looks like you are ready to start investing>, the notification said. Intrigued, Matthew's thumb pressed it for more information – he had just graduated university two years prior, and has been diligently building up his savings account ever since.

Maybe it was time to start thinking long-term.
Using Dynamics 365 Commerce as a hub allows providers to automate many different processes that used to require an employee to facilitate.  Combined with CRM and marketing automation technology, it is now possible to keep in contact with large amounts of customers through a variety of different channels without extensive human effort.
With innovation in this space only having begun relatively recently, the opportunities for financial services providers are vast. Indeed, the opportunity for increased personalization and close customer support is highly valuable in an industry that has a reputation for being inflexible and unyielding and can create a competitive advantage for inventive firms. With e-commerce solutions, it is even possible to have a single customer portal that handles all activities, including bill payments and payments for other products and services.
By doing some consumer research and working with an e-commerce solution provider, financial services institutions can identify which processes should be digitized, and prioritize system upgrades based on user needs. By staying close to their consumers in this way, banks and other providers can differentiate themselves based on the access to services they offer, not just the services themselves.
Connected Client Portal
"Hi Sandra, it's Alessandro," the accountant said, checking off "Call Sandra" in his notebook as he did so.

"Oh, hey Alessandro," Sandra replied. "Sorry about the invoice. I paid yesterday – did it go through?"

"Yeah, it went through fine – no worries! I noticed this was your second late invoice in a row, and just thought I'd call to see how things were going. Has your foot traffic bounced back to pre-pandemic levels yet, or are things still slow?"
Financial services has traditionally been a paper-intensive industry, as client records, account balances, and other key information all must be tracked and stored somewhere. With the possibility of having a custom e-commerce solution powered by cloud technology, financial services providers now have the option of keeping all this information in one place so it can be accessed by both the client and the provider.
From the client's perspective, they receive an interactive portal which contains their account information, important documents, outstanding payments, and opportunities for self-service. Additionally, all the customer activity that occurs on this platform, including interactions with special offers and payment history, is tracked and available for viewing by providers.
Dynamics 365 Commerce offers providers an intuitive portal that not only displays a client's basic information and service history details, but it allows the interactions to become transactional. Nobody likes being treated like a number, and arming your client-facing staff with a dashboard ensures that doesn't happen. The information stored in the database can also be leveraged through custom apps, making it possible for financial services providers to map their unique processes onto the technology.
Delivering Exceptional Customer Experiences
Evenica specializes in developing industry-specific e-commerce solutions that deliver sophisticated customer experiences. We have worked in many different industries, including financial services, and offer extended Microsoft solutions built on Azure, D365 and our own e4Commerce platform.